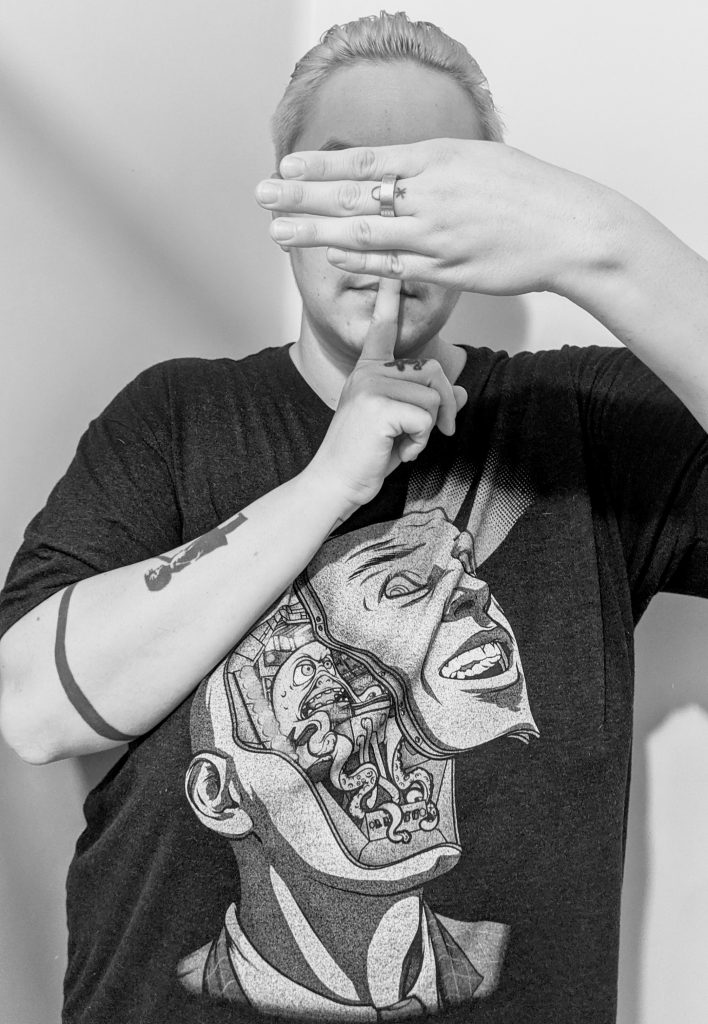 "God isn't with you. Don't kill yourself. You can get through this even if you have to do it alone." Those are the words of 10 year old Z (Z Olvero, formerly Whitney Blackburn). Today Z is a gender non-binary person that has found themselves after a life as one of Jehovah's Witnesses that tried to force conformity rather than authenticity. They knew that their life wasn't going to fit the mold but they still tried to make it work. After being disassociated from the cult their reaction was bliss, a feeling that finally it was done, and now they get to pursue the life that they want.
The song chosen by Z to represent their story is Cost of Doin' Business by Fifth.

Support the show by donating to the cause on our Patreon page, Patreon.com/shunned

Are you struggling in some area of life? Feeling stuck? Need an accountability partner or some encouragement? Need to talk to someone that understands cult life? Reach out and let's talk. I have affordable programs to help as a certified life coach. Click HERE for more information.
Support Zee by leaving them a comment HERE
Want more resources or to participate in the Shunned Recovery Project that I mentioned? Go to my new website exjwHelp.com
Join our Shunned Podcast Facebook group HERE
Leave us a review on iTunes
Find shunned podcast on Youtube, including new VIDcasts here.
Follow us on Twitter and Instagram.
You can listen to the Shunned Podcast Spotify playlist here for all of the songs chosen by guests of the show.
This podcast was made possible by my original podcast This JW Life. You can find it on any podcast app or on YouTube. It is a 9 part series about life as Jehovah's Witnesses designed to help you understand how it worked in one comprehensive story and to help you process your own if you came from that environment.
Follow my new podcast called LouisvilleOne at LouisvilleOne.org or look it up on a podcast app. You can watch the live videos on the YouTube channel HERE.
Music by Fair Voyeur entitled "No Hell Yet".